Smart Automation Expert
We specialize in CNC and Die Mold Automation, we partnered with CNC machine tool companies and Robot makers to deploy robotic solutions for machine tending and secondary processes such as quality inspection, verification, deburring, polishing, washing, drying, filtering, marking, MES and other related processes. Our systems are Industry 4.0 enabled with IoT solutions.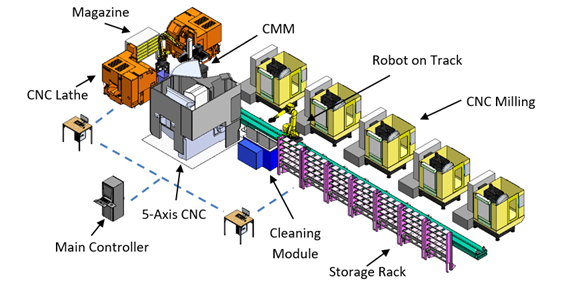 ASTech provides Waste Management, Environmental Friendly and Energy Saving industrial products to help customer reduce waste, improve environment and save energy such as Magnetic Separator, Spin Dryer, Oilmist Atomizer, Wireless Data Collection System, etc.