Machine Manufacturing
Machine Manufacturing has evolved very quickly and substantially just in the past few decades. Since the 1950's, computer numerically controlled machines have helped the industry achieve greater consistence and standardization. Now, a half-century later, machine operators use computer-aided manufacturing software to control, manipulate and manage precision tool production.
Contract-based Machine Manufacturing these days is a billion dollar industry worldwide. Outsourcing the manufacturing of a certain product is commonly known as contract manufacturing.
The system of contract manufacturing enable the companies to reduce the amount of investment and other costs while retaining and delivering products at a very lost cost. This is widely appealing to the customer and manufacturers who aim to keep their budget costs open for future endeavors. Thus this industry has seen a boom in the past few years.
ASTech Strength
AsTech in Singapore is a pioneering name in the fields of system integrator and system provider.
ASTech has one of the best skilled workforces in the country with a strong political infrastructure. It has proven record as a value added and low cost manufacturing partner. ASTech employs its efforts for contract manufacturing. We have expertise in the fields of Aerospace, Refrigeration, Oilfield, Label, Food & Beverages, Automotive and Pharmaceutical Industries. ASTech provides the best quality at a very competitive cost, while providing comprehensive technical support services for all of our clients and aim to remedy their inquiries and concerns at any time.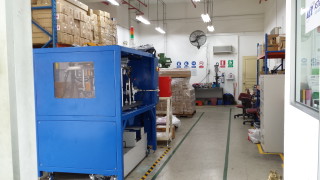 As a contract manufacturer ASTech not only manufacture products but they also have in-house research and development capabilities which are best put to practice for recommendation as well the delivery of the process for development. ASTech produces both standard and customized products to help our customers develop their business.
We have the latest technical solutions for our customers and we provide automated manufacturing solutions that are both reliable and practical. We handle all sorts of complex customer issues with efficiency and effectiveness.
The key factor that makes ASTech such a pioneer in this industry is our total-commitment for quality and the satisfaction of our customers. Never do we compromise on quality, and provide the best product and technical support for our clients. We put ourselves on a strict deadline to provide an ideal solution on time. ASTech has an enviable client base and we also have an ongoing working partnership with them. This encourages healthy and prolonged growth in product development and manufacturing. We strive for innovation where the needs of our customers are constantly pushed.