System Integration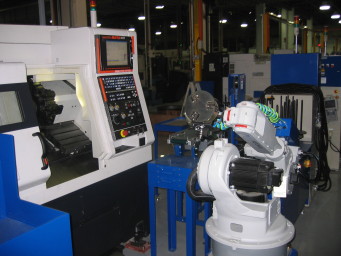 It is not uncommon to see that when an enterprise exists over a fairly extensive lifespan, it becomes host to a multitude of processes which need to harmonize in order to achieve the desired output in the end. However, since most of these processes may have come into existence at different times under different requirements, smooth operation of the various processes together has never been easy.
Every enterprise, this, has to face significant overhead in coordinating and managing a host of business processes, mostly when it comes to various processes on the factory floor. If you want your enterprise to rise out of this problem smoothly, which will only grow as your business expands; a fully comprehensive System Integration is your ultimate solution. Comprehensive system Integration services help you make your business more efficient and with our guarantee a reliable solution for integration into your operations, we offer you a piece of mind.
When it comes to the factory floor, there may be a lot of major and minor processes working simultaneously. What System Integration does, is simple. It combines all of these bits into one single, smooth manufacturing process, removing confusion from the floor. A major component to this integration is the streamlined flow of materials through each and every various state and re-engineered to make it more efficient.
So, how do you benefit when you go in for System Integration on your factory floor? The advantages are manifold, some measurable in the short term while others proving beneficial in the long run.
Since every process is now integrated within a streamlined unit, you are sure to see greater yields from each. The various cycles in production will also be sped up as they gain what they require, when they require. This obviously translates into higher production for your operations and your existing infrastructure already in place!
At ASTech, we provide you with System Integration solutions that are guaranteed in delivery as you would expect from a top of the line offering. What sets us apart is not only our diverse expertise and experience, but our commitment in providing a solution that best meets your needs with a seamless integration into your operations infrastructure moving forward. Not only do we have the best engineering and design talent in the industry, but our extensive work experience in the fields of Aerospace, Oilfield and Refrigeration gives us extensive insight to smoothening out business processes. In terms of resources, we have a large in-house design team specializing in System Integration comprising of many years of professional experience, meaning that you will have only the highest quality specialists working with you to achieve your needs in your business. In addition, our fabrication capabilities are also extensive in such offerings just as well.
Maintenance, Repair and Operations form a segment which is growing fast, especially for the Aerospace market. This includes top notch engineering services, expert modifications and retrofits, and various repair operations to return airplanes back into fully operational condition. With a large inventory and complicated process cycles, traditional MRO can be a challenge for most. However, with our integrated approach, expert team and high-tech engineering facilities available to our respective team, we can achieve this with absolute ease.
And lastly, ASTech prides itself in being the best choice for its customer base. This is because, throughout the integration and re-engineering processes, we always keep the customer at the centre of our focus. We realize that no two enterprises are the same and that realization allows us to give the best custom-made solution possible. Hence, if you want to inject a dose of efficiency and harmony into your factory floor, System Integration is the way to go. Make ASTech your best option.